It's getting warmer out, I think it's going to be almost 50 today and possibly 60 sometime within the next couple days. Very exciting, I think the worst of the really cold weather might be over (fingers crossed). I took some pictures yesterday of Lucy running around outside, she's pretty pumped at being able to spend some time out there. Her thing now since some of the snow has melted is sticks, she can't seem to get enough of sticks. Crazy kid.
Texture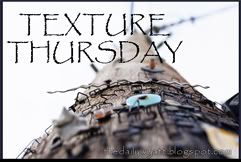 Here's the original shot, loved her "cheese" smile, but didn't like how dark her face was and the cars and houses in the background.
Edited in picnik, gave it a square crop, brightened, whitened her teeth a bit and softened her face, played around with adjustable threshold (my new fave), and added cross process to warm it up. Might have brightened it up too much, kind of hard to tell because I'm editing on my laptop instead of the computer.
She looks so happy to be outside.
Emotions
I'm also pretty stoked today, I got in the top 5 for Simplicity's photo challenge theme "macro". Go check it out
here
.
Faith's new challenge this week is "beverage". Here's my take on it, a delicious hot mocha, and I really like the little leaf pattern on the foam. I used to be pretty good at making those when I worked at a coffee shop a few years ago, it was really fun.